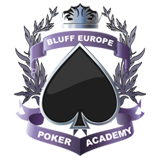 The Bluff Europe Poker Academy is Bluff Europe Magazine's Live Poker Training programme. The fastest and most effective way to improve your game and become a consistently winning player is by learning live from professional poker players. Each Poker Academy session offers three hours of unique live poker tuition, focusing on specific areas of your game. You can attend just one, or attend them all for a full upgrade of your game. Unless otherwise specified, the Academies are geared for intermediate to advanced intermediate players who understand the basic concepts, but want to take their game to the next level. Professional player Paul Zimbler is Bluff Europe Poker Academy's Head Instructor, and his expert experience and detailed analysis of your game will hone your poker skills on the felt and online.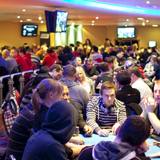 Sunday, 5th June. The Mint Casino, Kensington, London
Join me, Paul Zimbler, as we look at winning tournament strategy. We'll take in strategy for playing the early stages of a big tournament and deal with tricky situations, such as how to play blind on blind. We'll also be looking at how to interpret your Poker Tracker results.
More Details